Arts of Japan, 2019
WHEN: 25th September, 2019
WHERE: Tokyo, Kanazawa, Nagoya, Kyoto to Takamatsu* Japan
COST: *From $AUD7200+ see details below. Book Now
Details
Accommodation
Map
Video
Summary
Booking
Details
Discover Japan through the Arts with Bruce McWhinney
This 14 day tour (with an option to extend to total of 19 days) has been designed to take us into the very heart of Japan's art – to explore the diverse aspects of the country and its people through their food and aesthetics: its stunning natural beauty and heritage, the continuing traditions, design and architecture, old through to the sometimes outrageous new.
Led by internationally well known ceramic artist, painter and teacher of ceramics, art and design, Bruce McWhinney
Visit artists in their studios and art communities
Explore art exhibitions, galleries and architecture
Staying in top quality and boutique hotels in great locations
Assisted by a professional local guide and translator
Walk through gardens that will soothe and inspire
Experience a Tea Ceremony (optional)
Eat delicious local food
Small group tour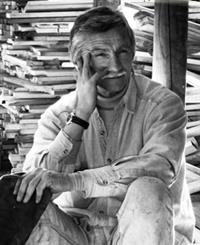 " My love of ceramics and art first brought me to Japan in 2005. I was struck by the extraordinary nature of a place so different, so connected to itself. I have returned many times bringing students and art lovers to experience the richness of this vibrant culture. By tracing the journey of ceramics and art through their history it took me to many less travelled places. Japan continues to enrich my arts practice and life." - Bruce McWhinney
Take a glimpse into our programme below and
contact us for further information>>
25th - 29th September - Tokyo
4 nights - Staying in super cool Shinjuku, Shinjuku Washington Hotel Main.
Cutting edge galleries, museums, street art, fashion and funky Tokyo crafts and beautiful textiles.
Day 1: Arrival and settle into our hotel. (Arrival times may vary depending so we will be in communication with you all to make this a smooth process.)
This ideal centrally located hotel is surrounded by incredible nightlife and many restaurants and is in easy reach for us to make use of the railways for our trips out to galleries and artists.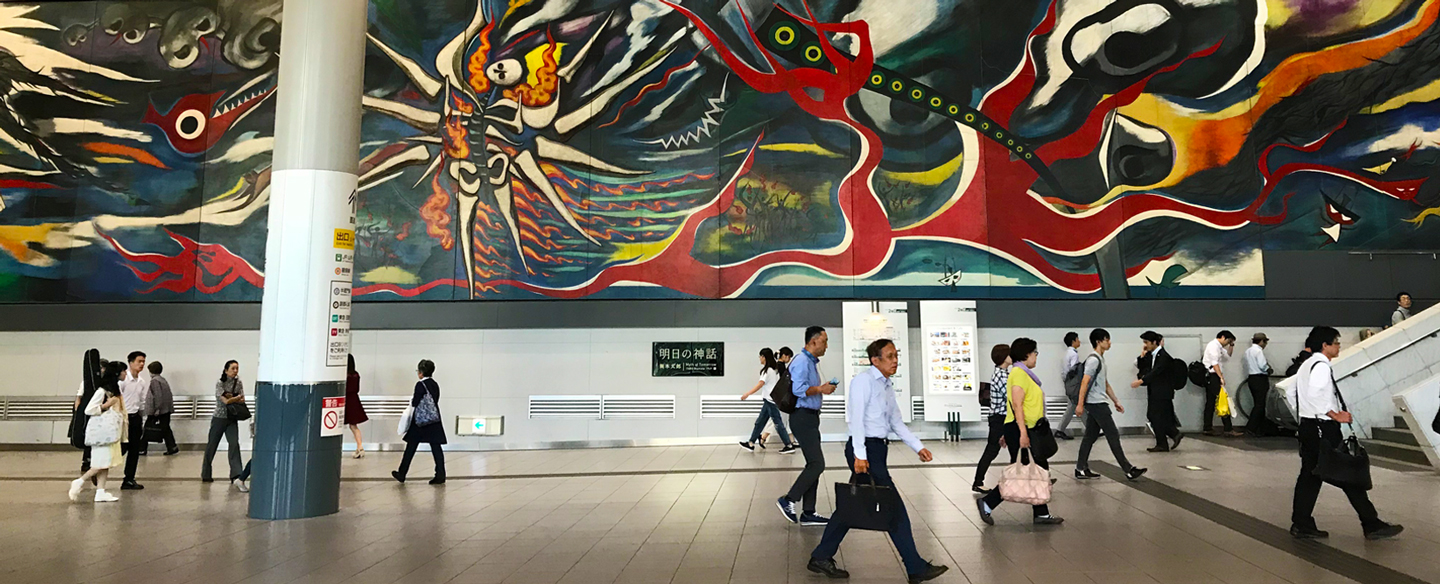 Tokyo train station
Day 2: Today we travel by underground to Roppongi, the art gallery precinct. Where we will be visiting some impressive contemporary art museums such as Mori Art Tower, National Art Centre, Suntory Gallery and Issey Miyake's Design 21_21.
Day 3: For a change of pace we travel by fast train to Mashiko, the home of Mingei ceramics and the world famous compound of Hamada Shoji. Here we will visit a well known ceramic studio as well as the many ceramic galleries in the town.
Day 4: Another busy day in and around Tokyo seeing some of the highlights including Harajuku - the fashion centre, Akihabara - the electronic city and the old Shitamachi area of Asakusa.

Issey Miyake's Design 21_21

29th - 31st September - Kanazawa
Staying two night in Ana Holiday Inn, Kanazawa, The old town here on the north coast is famous for lacquerware, gold leaf decoration and its' seafood market.

Day 5: Departing Tokyo on the fast train, we head for Kanazawa. Note that your suitcases are transported by road freight from Tokyo to Nagoya - so you will only require an overnight bag for Kanazawa.

Day 6:- Visiting the ultra modern 21st Century Museum of Contemporary Art and one of Japan's most spectacular gardens, Kenrokuen.
Photo Kanazawa
31st September - 2nd October, Nagoya (via Takayama)
Staying 4 nights in Sunroute Plaza Hotel, Nagoya. Nagoya is a modern city conveniently located close to the main pottery centres of Seto, Mino and Tokoname.
Day 7: Today we travel by bus to Shirakawa Go - the Unesco Heritage mountain village located high up in the Nagano mountain range. From there we go to Takayama to catch the train down to Nagoya.
Day 8: Getting about on local train and bus today to visit Seto City Ceramic Museum, an amazing collection of Shino and Oribe tea bowls and Mino Bijutsukan, famous for mounting the Mino Ceramic Prize every 3 years - one of the biggest ceramic competions world wide.
The day's focus will be on visiting a local ceramic studio and see Shino and Oribe potters at work.
Day 9: By local train we go to Tokoname - one of Japan's oldest woodfire centres. This town is fascinating with it's narrow laneways lined with old ceramics and studios around every corner.
On the way back we make a detour to visit Arimatsu - the centre for Indigo Dying called Shibori.

3rd October - Kyoto
Mysterious Temples, Gardens, Museums, Galleries and Shops.
Staying 4 nights in the centrally located and very comfortable, New Miyaki Hotel.
Day 10: We hop back onto the Shinkansen bullet train to Kyoto. After dropping of our luggage at the hotel we go by local transport to Higashiyama - the old eastern area of Kyoto with it's giant wooden temple called Kiyomisu Dera. If time permits we will visit Kawai Kanjiro Kyoto potter's house and museum.
Day 11: By private coach we travel to Shigaraki about 1 hour into the mountains outside Kyoto. Shigaraki is a 700 year old wood fire town where many famous potters live and work.

Day 12: We will visit the Miho Museum - and I.M. Pei, a masterpiece of architecture and then on to Togei No Mori - the ceramic culture park. Following this we will include a studio visit.

Day 13: Temples and gardens today. Visiting one or two of Kyoto's famous but not so touristy temples with beautiful gardens.

In the afternoon we will go by bus to the Raku Museum which houses an important collection of old and new raku ware. Raku is synonymous with the history of Kyoto and Japan and much of this history will be explained as we travel through Japan.
9th October- Kansai
Day 14: Today is the last day for the 14 day tour. Transfer to Kansai airport by shuttle bus.
If you are staying on to do the extended journey, you can grab a well deserved rest today or go shopping!
Extension: 10th - 15th October*
*Extension journey depends on minimum numbers applying.
10th October- Kyoto
Day 1: Kyoto - Galleries, Teramachi Dori, Temples and Gardens
11th October- Takamatsu
Staying in the very comfortable and centrally located Rihga Hotel Zest. Takamatsu is a port town on Shikoku and is our embarkation point to go to Naoshima.

Day 2: By train we travel on to Takamatsu via Bizen - the oldest wood fire centre in Japan. Here we will visit an local studio and see galleries. Afterward we travel by marine Liner train over the bridge to Shikoku.

Day 3: We will be boarding a ferry to head to Naoshima, where we will explore this famous Art Island in the inland sea. This is a must see to believe art site with several incredible museums and installations placed all over the island.

Day 4: Our last full day sees us go to Noguchi Isamu studio and museum. The world famous American Japanese stone sculptor spent much time here creating his later works. Mure the village where he worked is the largest stone carving village in Japan.
After this we go to see Shikoku Mura - a recreated ancient Japanese village and then have lunch at a traditional noodle restaurant.
15th October- Kansai International Airport
Day 5: Our final day of the extension tour is spent travelling by train back to Kansai airport (approx 3.5hours) for our return flight home.
" We really enjoyed the trip and think that Bruce and his guide were very good, Bruce's obvious passion both for the country and their art certainly showed, the respect showed to him by the Japanese potters also showed his abilities and competence.."- The McLaughlins
" This nation of Japan is steeped in fascinating history yet unafraid of the future."- Bruce McWhinney
*Pre arrival payment. Updated March 2018.

Based on Exchange rate at March 2018. Grab the Early Bird rate !
| AUD - 14 days | AUD - 19 days |
| --- | --- |
| Early Bird $7200 | Early Bird $8450 |
| From 1st April 2019 $7950 | From 1st April 2019 $8900 |
| Single supplement $ 1250 | Single supplement $ 1550 |
*Payment on arrival.
Additional cash payment on arrival to tour guide of 15,000 YEN (equals approx. $AUD 180 at time of publishing)
Single supplement. The Create Escape does not require single travellers to pay a surcharge for travelling alone. We will arrange for you to share accommodation with another traveller of the same gender. If you would like a guarantee of a single room a single supplement is payable but note that our accommodation in Hagi has limited single occupancy available.
Recent work
See some examples recent work by Bruce McWhinney and more information via his website by clicking here>>
" I've been on several tours to Japan with Bruce McWhinney. He took us into the studios of great artists, to see ancient pottery towns in the mountains, amazing art islands, and incredible museums and galleries in Tokyo. Japan is a brilliant destination for anyone interested in the arts, food, and good design, it is everywhere, but travelling with Bruce was a privilege."- Christine Wallace
" We were just talking over 2017 and both agreed that the years highlight was our trip to Japan, thank you again for showing us your Japan and for the best trip we have been on.."- The McLaughlins
Click below to share..
Accommodation
Map
Video
Summary
Booking