Come to your senses in Italy
WHEN: 17th - 29th September, 2018
WHERE: Tuscany and Urbino
COST: From AUD Early Bird $3950.00+€300 Book Now
Details
Accommodation
Map
Video
Summary
Booking
Details
Are you a novice to writing and have a story you wish to tell but not sure where to start? Or, are you a published author and feel stuck and uninspired with your writing?

All writers will greatly benefit from this retreat, you will 'Write Away' and 'Come to your Senses' with Shelley Kenigsberg on this intimate 12 day writing program.
create new and exciting pieces of writing or finesse something you've "prepared earlier"
write a piece so charged with sensory detail it captivates your readers
find new ways to explore story and write with authenticity and depth
edit and finesse — we'll look at the essential tools of editing
meet and mingle with local authors and like-minded souls in Florence
free time to get on with your writing or enjoy an afternoon siesta or to wander, wonder and be inspired in medieval alleyways.
People who are attuned to their senses are able to excite the same interest and inspiration in their readers. In this retreat, you'll create a lexicon of words to enrich and deepen your expression and, in so doing, write pieces so charged with sensory detail they draw your readers in and keep them captivated.
We'll look at the essential tools of editing, to create not only a powerful story but also to learn vital techniques for shaping and finessing all of your writing.


12 days spent in 2 inspiring locations; Florence, 17th – 22nd and Mercatello sul Metauro, 22nd -29th September.
" I am so glad I made the decision to come. It was brilliantly organised. So much more than I would have expected to get from one week's workshop. We worked hard, and I personally think I achieved much with the help of this enthusiastic and encouraging team. . " - Christine Eyres, The White Apron
More about this program of 'Come to your Senses' and why we have chosen these locations in Italy–
17th – 22nd September
We begin the retreat in Florence, and so, because it's Italy, there's a rich and fascinating literary and artistic culture. We're close to the home of Dante… and we'll be exploring the literary sub-culture that thrives in this glorious city and meeting and have conversations with local authors. We'll enjoy a coffee and a session in a cafe/bar where many writers congregate and in the evening you can enjoy an 'apercena' (a drink and a buffet meal) in a building which has been through many 'edits'. First it was a monastery, then a prison, and then — the most important for us — a Literary Cafe.
22nd - 29th September
After a few days in Florence, we move to Mercatello sul Metauro, a picturesque village in Le Marche. Our host, Luisa Donati, will open the doors of her sumptuous family Palazzo (Palazzo Donati). She'll introduce us to her friends in the village and, one evening, we'll be spoilt with a banquet cooked and served for us by 9 passionate foodies from the village.
We've selected this region partly for its connection to the master writer, Dante Alighieri. He wrote during his incarceration in a small village near here, some of which became his most recognised work: Dante's Divine Comedy — a superb introduction to new thinking out of the Middle Ages; a significant contribution to Italian poetry of the Late Middle Ages/Early Renaissance.
You can hear a little about the connection of our host family ancestors and Dante in one of the videos in the tab.
While staying in this gorgeous village you will have writing sessions in the Palazzo living room and –
enjoy day-trips and tours including a visit to the extraordinary Unesco protected Palazzo Ducale in Urbino
take aperitivo with the locals.
eat delicious local food. This area is a paradise of porcini mushrooms, tarfufi (nero and bianco), strozzapreti pasta (strangle the priest!), cheeses and local wines
experience an outstanding banquet dinner cooked exclusively for us in the palazzo by a fraternity of nine men from the village who are all passionate about food, wine, music and good laughter
See pictures below of some highlights below.

" Another stunning day at the retreat... Such a great experience to have the time, space and guidance to really get into the guts of my manuscript! Its not nearly as hard as I thought. Writing, editing, delicious food, birds, a roaring log fire, tranquility, wonderful people and conversation and words, words, words. Thank you.". . " - Helen McLennan
" All we have to believe is our senses: the tools we use to perceive the world, our sight, our touch, our memory. If they lie to us, then nothing can be trusted. " - Neil Gaiman, American Gods
About Shelley Kenigsberg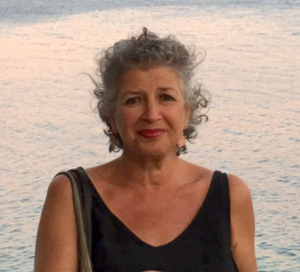 Shelley Kenigsberg is a prominent freelance editor, writer and trainer who's worked in publishing for over 30 years. She works in most genres (except scientific books) for publishers (Penguin Random House, Murdoch Books/ Pier 9, TAFE NSW, McGraw-Hill, Brandl & Schlesinger among them); with writers who are doing their own independent publishing (self publishing), and with commercial and government organisations. Her favourite? Being editor/writing mentor and the privilege of working on a diverse and fascinating list of projects. A recent project has been as co-writer/ ghostwriter on a memoir.
In-house to start, Shelley was with Harcourt Brace, Harper Collins, then John Wiley, and Macquarie University. Since 1998, she's been freelance as proprietor of S K Publishing, in Sydney.
Shelley has been Head of Macleay College's Book Editing and Publishing Diploma for 24 years and leads long and short courses in editing and writing. She presents at literary festivals and writers' centres in Australia and in Indonesia, Singapore, Japan and South Africa.
She has been an active member of state and national editing societies (president, NSW society 2000–'03; vice president '03–'06) and chaired committees for the Institute of Professional Editors (IPED), Australia.
Click to r
ead more about Shelley Kenigsberg here>>
___________________________
For more information about the village of Mercatello Sul Metauro
you can read what Barbara Weible has to say in her blog
'Hole in the Donut'
or what Annette White from
'Bucket List'
says about the village and Palazzo Donati by clicking on the links here.
'Hole in the Donut'
and
'Bucket List'
Sketch, Paint and Make with Alex Snellgrove
Note that this event is running in parallel with the Sketch, Paint and Make retreat. Read about that event here >>
Contact us with any questions >> contact
Would you like to share with friends?
You can click on the Tell a Friend below and send this event page and message to your friends.
Accommodation
Map
Video
Summary
Booking