In Search of the Lights - Tasmania
WHEN: 30 July - 5 August 2022
WHERE: Hobart and surrounds, Tasmania
COST: $AUD - Early Bird to mid July $3750 Full price $3990
Details
Accommodation
Map
Video
Summary
Booking
Details
Have you ever wished to capture the 'Aurora Australis'?
The Create Escape has proudly collaborated with Jan Cornall from Sydney to design this exciting creative adventure and workshop holiday in Tasmania for you.
Writers, photographers, artists, journalers, travellers, all welcome!
Our group will form a small supportive creative 'bubble' that will maintain a best possible Covid safe environment to ensure a relaxed atmosphere.
Over the 6 nights, 7 days we will be staying in 2 locations. Our hotel in Hobart is very comfortable and centrally located and our apartment style accommodation in Eaglehawk Neck is overlooking the wild untamed beauty of Tasmania's coastline, yet, it is only 1 hour from Hobart.
So, why go to Tasmania in winter? Tasmania is beautiful at any time but winter is when you are most likely to see the lights of the 'Aurora Australis' and witness the majestic southern night sky.
This week is suitable for writers, artists and photographers of all levels
Take a break and meet some interesting creatives
Morning workshops and cocktail hour readings/sharings, including meditative writing exercises and supportive feedback sessions
Late afternoon or early evening walks to capture the sights, lights and reflections with your camera (smartphone or other)
Spontaneous evening ventures when the conditions are lined for the Aurora Australis
Delicious local food (daily breakfasts, some lunches plus a welcome dinner)
Trip to Tasmania's extraordinary art gallery, MONA - Museum of Old and New Art
Transport to Eaglehawk Neck
Explore pristine nature during our walks in this somewhat remote area of Tasmania
Weather permitting we will aim to capture the Aurora Australis across the natural Tesselated Pavement close to our accommodation
The Workshops — Writing the Image/Imaging the Writing.
Morning workshops will get our creative juices flowing and give technical tips, afternoon walks will provide the inspiration for image collecting (in words or photos), cocktail hour readings will give the opportunity to share what we have discovered. If you want to use the time to work on a specific writing project you can also use the afternoons for personal writing time.
Suitable for writers/ photographers/ artists of all levels who are interested in exploring image collecting and writing. Taking our inspiration on Day 1 from a visit to MONA, Museum of Old and New Art, we will explore the nuances of image making and its connection to the written word. During the week, our host, Jennifer Richardson will share her tips on photography and image creation with camera or smart phone. As well as running inspirational tours with The Create Escape Jen has many years experience working in design and art direction and photography.
Bring a tripod if you can, it will be very helpful when taking long exposures of the 'Southern Lights'.
For artists wishing to capture imagery in their own medium, we can't offer studio space so bring travelling materials: water colours, pens, pencils, sketch books. In fact we will be encouraging everyone to keep a creative diary for the purpose of collecting images, words, phrases, found objects etc as we go.
Add on a trip to Bruny Island
This add on to Bruny Island will enable you to keep creating and includes –
3 nights Accommodation
Transport inc ferry
Workshops with Jan Cornall and photo composition tips from Jennifer
A Tour Day- to produce market, distillery
A night sky adventure in search of the lights
Breakfast plus 2 lunches hunted, gathered and made especially for you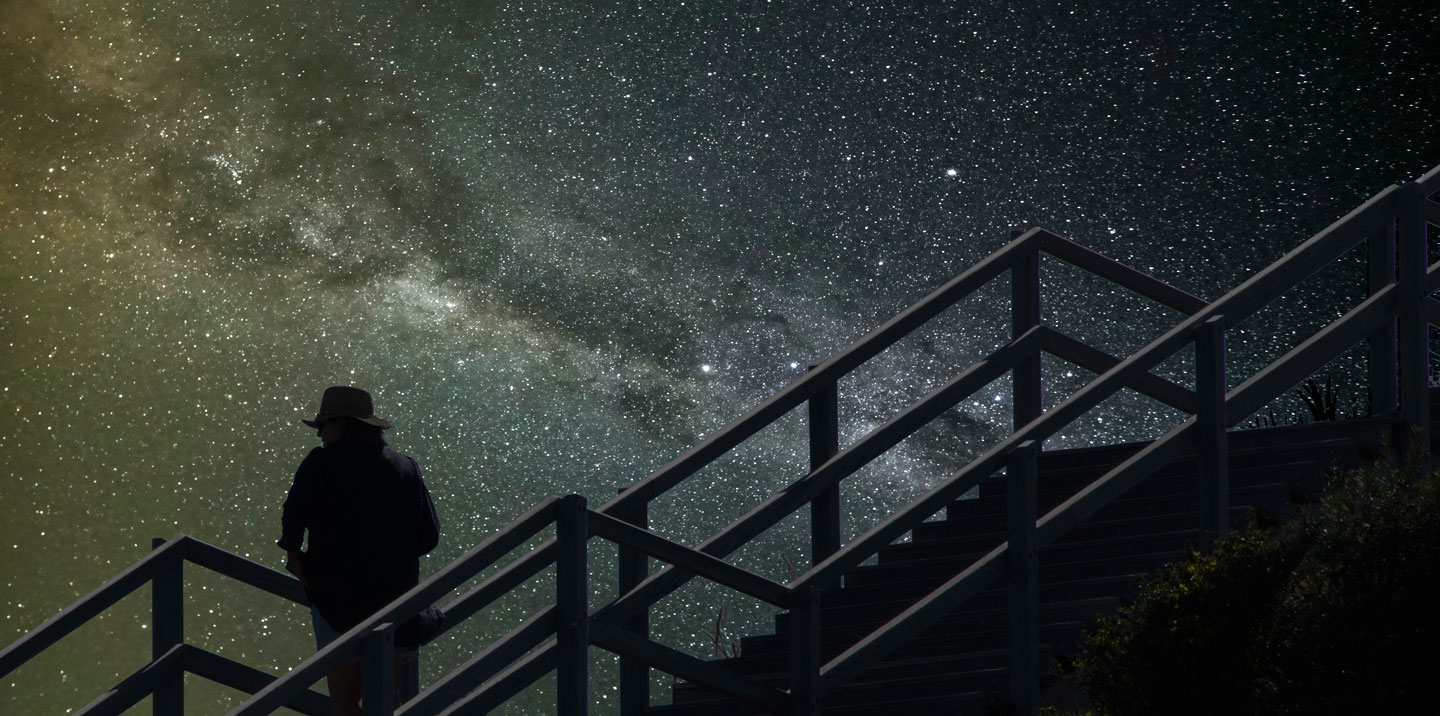 Contact us for more information >
Accommodation
Map
Video
Summary
Booking