Making Music in Mercatello
WHEN: 12th June 2019
WHERE: Mercatello sul Metauro and Florence, Italy
COST: Early Bird (AUD) $4150 +€400 till 1st Dec. 2018 Full price $4400 + €400 See costs below for €, £ and $US Book Now
Details
Accommodation
Map
Video
Summary
Booking
Details
A sensational mix of singing, cultural immersion and fabulous food.
Have you ever dreamt of Singing in a Palace? Not in your wildest dream? Well that is what we are offering plus a lot more.
Singing with Tony Backhouse and local Italian directors, Edoardo Materassi & Guerrino Parri
Visits to local choirs in both Florence and Mercatello sul Metauro
Tour to Urbania and Urbino and one of the 12 great wonders of the world - Palazzo Ducale
Staying in comfortable centrally located accommodation in Florence
Staying in Palazzo Donati and villas in the medieval village of Mercatello sul Metauro
Eat delicious local food and have a feast prepared by 9 men in a village loved by celebrity chefs worldwide
Make new friends from around the world with a shared love of community singing and (fabulous food!)
"Good food, good song, good wine with new and old friends in Italy." -
*Note there is a change to the below listed programme - it now starts with 6 nights in Mercatello (pick up Arrezo) see summary

This 12 day event starts out in Florence and then we head to a little village in of Mercatello sul Metauro.
12th -15th June, Florence
3 nights - Staying in a comfortable Monastery in a great location in central Florence.
Daily singing sessions with Tony Backhouse
Visiting local director, Edoardo Materrassi and listening and singing with his choir
Listen to vespers and gregorian chanting in Florence's Church of San Miniato
Optional cooking class
Time to explore and shop in this stunning city
Our accommodation is close to the centre of the city and ideally located for our stay. It is in close vicinity to –
our local director and his choir
Sant'Ambrogio markets
Santa Croce
the Duomo
shops and galleries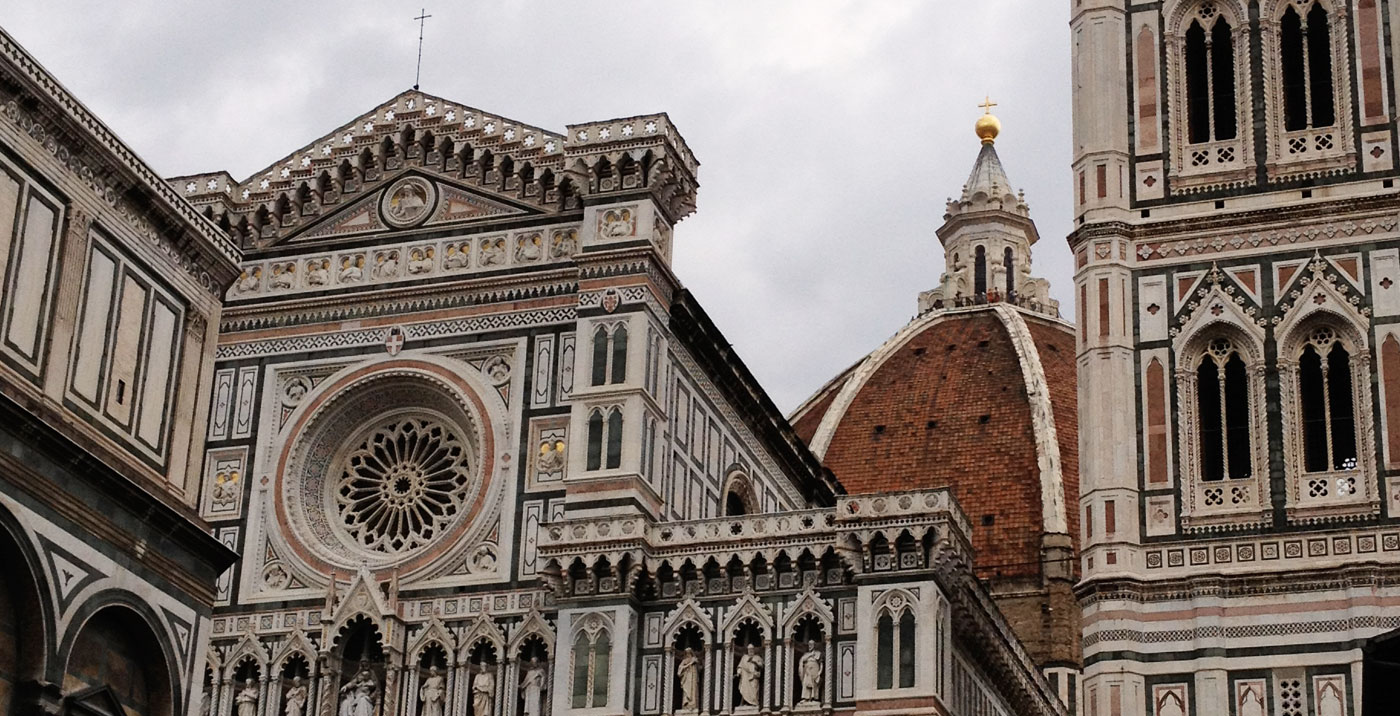 Duomo Florence
Travelling to the foothills of the Appenine Mountains via the city of Arezzo (picture of Arezzo below).
15th - 22nd June, Mercatello sul Metauro
Departing Florence in the morning and travelling through Tuscany and into the Urbino/Pesaro district before arriving in our little village of Mercatello sul Metauro.
Our accommodation is in Palazzo Donati and beautiful apartments in villas next door and close by in the village.
This small village has –
beautiful and historic places of interest
a generous and wonderful open hearted community that will be happy to talk with you regardless of language barriers
a couple of great choirs
places to enjoy food, coffee and 'apertivo' around the piazza
enchanting cobblestone alleys
truly delicious food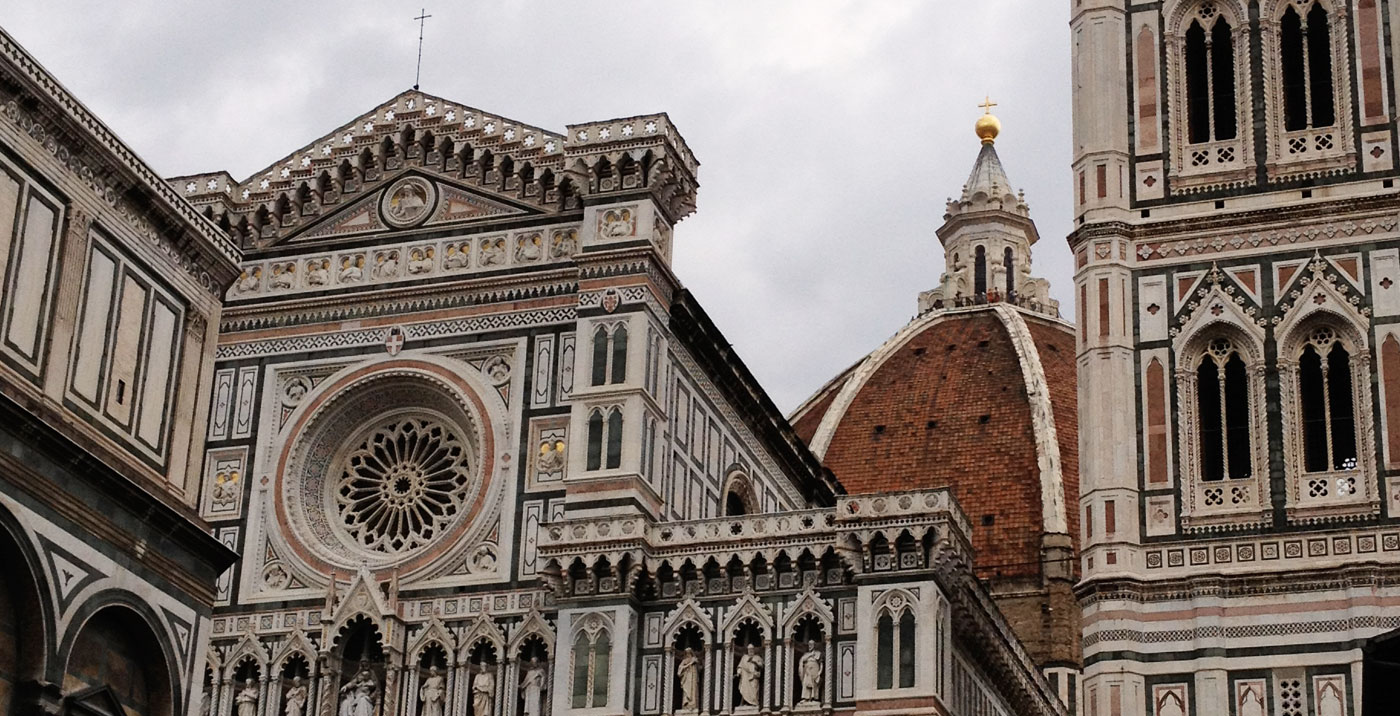 Duomo Florence
See picture below of the extraordinary UNESCO protected Pallazo Ducale, in Urbino where we will visit on our excursion. One of the 12 great wonders of the world!

Pictures below are taken in Palazzo Donati and from the village of Mercatello sul Metuaro
"Tony was in top form and the joy of having Edoardo and his Italian and world music song selection was a great bonus." - Alan Hewson, SIS 2017
22nd - 24th June, Florence
Departing Mercatello sul Metauro in the morning and travelling back to Florence where will stay another 2 nights before leaving.
*Cost.
Note that we can take payments in AUD, USD, Pound Stirling, Euro and NZD.
Based on Exchange rate at May 2018 Grab the Early Bird rate !

| AUD - 12 days Early Bird | AUD - 12 days Full Rate from 1st December, 2018 |
| --- | --- |
| Early Bird $4150 | Full rate $4400 |
| Plus Cash to be paid on arrival €400 | Plus Cash to be paid on arrival €400 |
| **Single supplement $900 | **Single supplement $ 900 |
| | |
| UK - Pound Stirling | |
| Early Bird £2279 | Full rate £2415 |
| Plus cash on arrival €400 | Plus cash on arrival €400 |
| ** Single supplement £495 | ** Single supplement £495 |

Payments.
20% of full pre-arrival cost is payable at time of booking to secure your place. You will receive an invoice with the balance owing factoring in Early Bird or any other discount.
The balance of the pre-arrival is required to be paid in full no later than 60 days prior to the event start date. You can have the option to pay in instalments.
Additional cash payment on arrival to our group leader of €400
Single supplement. The Create Escape does not require single travellers to pay a surcharge for travelling alone. We will arrange for you to share accommodation with another traveller of the same gender. If you would like a guarantee of a single room a single supplement is payable but note that our accommodation in Mercatello has limited single occupancy available.
" Rich and deeply restorative, fun and inspiring."- Shelley Kenigsberg
" A beautiful week full of rich experiences. In the most magical location!
Both directors were fun and inspiring and it was lovely to have the new dynamic of Edoardo's teaching to balance with Tony's. A week is a long time to be singing with one director, so I thought it was a great idea to share it between two.."- Maegan Young
Click below to share..
Accommodation
Map
Video
Summary
Booking