Singing in a Palace, Eric Dozier, 2015
WHEN: 19-26th September, 2015
WHERE: Mercatello sul Metuaro
COST: $AUD 2650 + €200 on arrival. See details below. Book Now
Details
Accommodation
Map
Video
Summary
Booking
Details
Singing in a Palace is more than a singer's retreat in Italy
Imagine * Doing what most of us only dream... & spending a blissful week with Eric Dozier and other singers from around the world in an Italian village * Visiting the region that inspired Dante's Divine Comedy * Enjoying Renaissance architecture, gourmet feasts & aperitivos
Experience * Living in a medieval Italian palace * A rich cultural community in the Apennine foothills * Meeting new friends from near and far

Discover * How to find a free voice and new singing style * How to truly let go and have fun with your singing and incorporate some groove

The week is suitable for shower singers through to performers!
This will be totally unique and fun filled experience with Eric Dozier and local singers in the village of Mercatello sul Metauro.

"I would recommend this to any singer without hesitation. Inspiring on so many levels. It changes and renews a person." - Quotes from participants of The Amazing Gospel Experience, Oak Bay United Church, Victoria, BC

About Eric Dozier
Eric is a gospel music educator from Nashville, TN, United States, a cultural activist, musician, and father. He is committed to assisting communities in developing creative, transformative platforms from which to launch dynamic acts of service to humanity by exploring the confluence of music, community, education and activism.
Eric has traveled the world for the last 20 years working with choirs, community groups and schools performing and conducting workshops which focus on the history and significance of African American musical traditions particularly those that are centered around group singing.
Feature director of Festival of Voices - twice and also worked with a large range of choirs throughout Australia including Melbourne Singers of Gospel, Melbourne Mass Gospel Choir, Stairwell to Heaven, Strange Weather, Cafe at the Gates of Salvations, the Glorious MUDsingers.
Visit Eric's site for choir resources/songs - click here.
"I was incredibly fortunate to join the One Human Family Gospel Choir in Vancouver under the direction of Tennessee born, Eric Dozier. This choir has enriched my life in ways for which I will always be grateful." - Sally Collins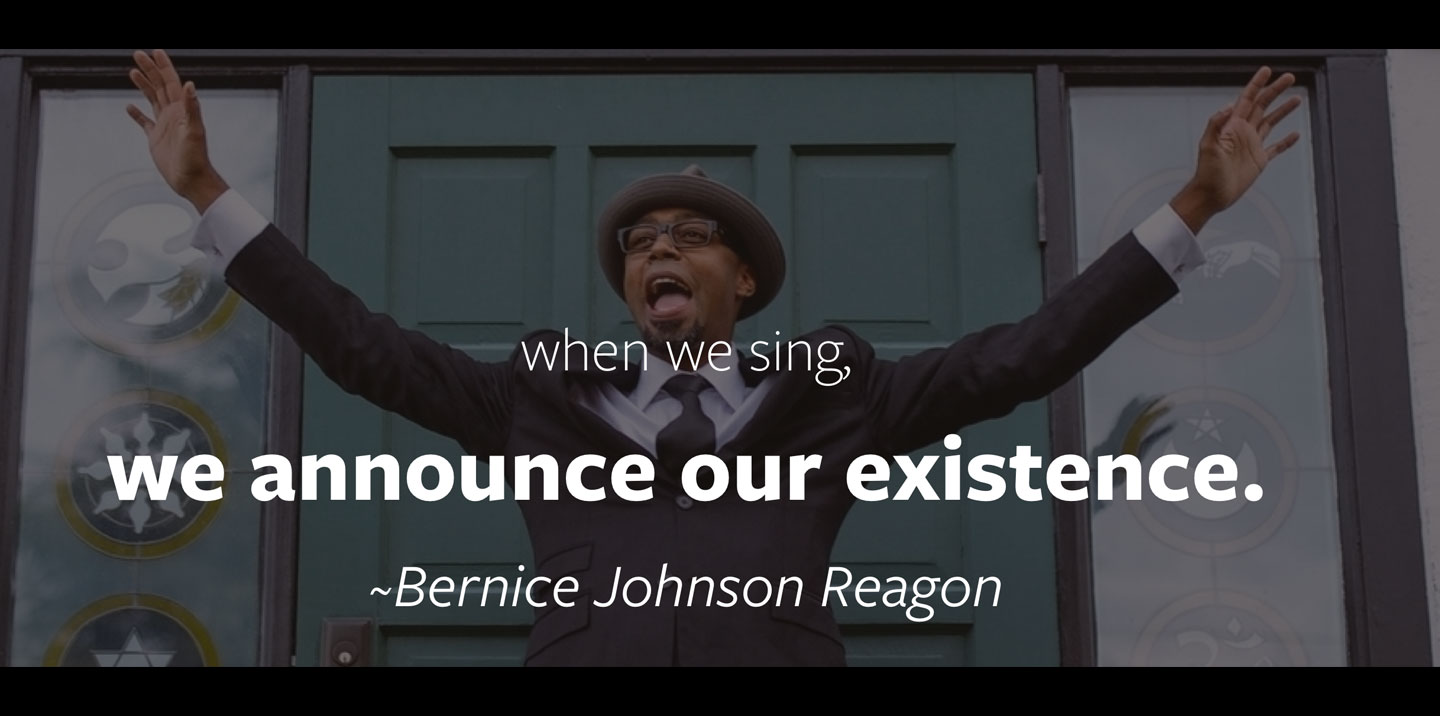 Contact us for the full day program >>
The Food
This region has been made famous for its food by the likes of Jamie Oliver and other great chefs who all have gained great knowledge from local cooks. We are extraordinarily lucky to have a once in a lifetime banquet prepared by the Academia del Padlot, nine men who live in the village who are passionate about their local food.
By the way, those funny looking brown nuggets are local truffles!

Getting there

We meet at 2pm at Arezzo Train Station. Piazza della Repubblica, 52100 Arezzo AR, Arezzo, Arezzo, Tuscany
See picture below of the passenger building.

If coming from Australia or New Zealand we recommend arriving in Europe at least 3 days prior to this event to recover from jet-lag. Staying in Rome, Florence or in Arezzo (the town where 'Life is Beautiful' was filmed is a suggestion. Catching a train from Florence takes 1 hour to Arezzo and trains leave on regularly at least 2 trains per hour and cost around €8.

Please let us know if you would like help with suggestions or travel plans.
Cost

Pre arrival payment.
** Updated Rate 6th July 2015. Early Bird rate extended!

| AUD | Euro* (correct at time of publishing) |
| --- | --- |
| Early Bird $2650 | Early Bird €1,850 |
| From 1st July 2650 | From the 1st July €1,850 |
| Single supplement $ 360 | Single supplement € 250 |

The Create Escape does not require single travellers to pay a surcharge for travelling alone. We will arrange for you to share accommodation with another traveller of the same gender. If you would like a guarantee of a single room a single supplement is payable.

On arrival
Our host requires an additional payment of €200 to be paid on arrival.
What's included

2pm: Pick up outside Arezzo Station
7 days singing workshop with Eric Dozier plus guest singers and teacher from Mercatello sul Metauro

7 nights accommodation in the village of Mercatello, Palazzo Donati and Palazzo Ducale
7 breakfasts
3 dinners
1 special banquet dinner in the village

A tour to Urbino and Urbania

Drop Off on Saturday the 26th Arezzo Station

What's NOT included

Return airfares
Travel insurance*.

*You can obtain a free quote from our Travel Insurance partner WorldNomads through our site.

Payments can be made through the The Create Escape site after filling in your booking form. The Create Escape uses a secure credit card payment gateway accepting Mastercard and Visa credit cards in *AUSTRALIAN dollars. PayPal is also an option.



Please contact us now with any questions.
Accommodation
Map
Video
Summary
Booking