Sketch, Paint, Make in Italy with Alex Snellgrove
WHEN: 26 September, 2020
WHERE: Palazzo Donati, Mercatello sul Metauro
COST: From AUD Early Bird $4450.00+€250 Book Now
Details
Accommodation
Map
Video
Summary
Booking
Details
We warmly welcome you to join us in Italy You will not only get to explore your own creative self with sketching and art with Alex but you will be warmly welcomed into the hearts and homes of some of the best talent in the country.
Together we'll explore beautiful sites for both architectural and landscape drawing and visit galleries and local artists' in their studios in-and-around the iconic city of Florence.
Staying in very comfortable accommodation in a Monastery in a central location in Florence. Foresteria Valdese di Firenze
Create your own art book
Workshops and sketching in and around the exquisite city of Florence
Eat like a local and experience some of the best street food available
Workshops and visit artists in their studios and art communities
Explore art exhibitions, galleries and architecture
Take a cooking workshop
26 September - 3 October
We will meet you in Arezzo bus station opposite train station to begin our drive to the beautiful medieval village of Mercatello sul Metauro in Le Marche, Urbino and Pesaro district.
Here we will -
Stay in the historic Palazzo Donati in Mercatello sul Metauro with our host Luisa Donati for 7 nights
Get to know the locals and explore this cute medieval village at your doorstep
Visit local artists in and around the village
Explore the Unesco protected town of Urbino and the extraordinary Palazzo Ducale
Meet some extraordinary local artists in their studios
Eat delicious local food. This area is a paradise of porcini mushrooms, tarfufi (nero and bianco), strozzapreti pasta (strangle the priest!), cheeses and local wines
Experience an outstanding banquet dinner cooked exclusively for us in the village. Meet the local passionate foodies and share some good laughter
"Alex is a wonderful and inspirational teacher and mentor who can work really well with students at all levels…She is a passionate and well renowned artist who is more than happy to share her artistic experience and vision in a warm and engaging way. She is the best art teacher I have ever had!"- Lynden
3 - 5 October
We will be driving from Mercatello to Florence.
Stay in the boutique Palazzo san Niccoló
Sketch in some exquisite locations in Florence
Alex Snellgrove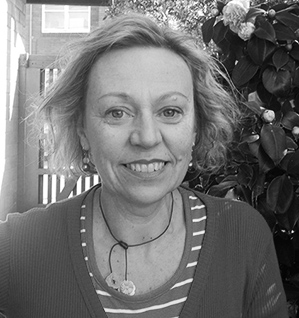 Sydney-based artist and tutor Alex Snellgrove teaches classes and workshops for Art and Soul Collective, Urban Sketchers Sydney, Waverley Woollahra Art School and North Sydney Community Centre.
She has been a prizewinning exhibiting artist since 2007, has held 6 solo shows, and been a part of numerous group shows, at NG Gallery, Charles Hewitt, Art2Muse, Hat Hill Gallery, Gallery East and Gallery 371.
'Drawing, travelling, teaching and meeting new people are my favourite activities. Throw in picturesque locations, good coffee, galleries, music and alfresco dining and I'm in paradise!
Travel sketching is an immersive and fun experience. It's a great way to engage with your surroundings, creating memories far more intense and meaningful than simply taking snapshots.
Experience has shown me that most people feel more comfortable when drawing in a group – it's definitely more relaxing and enjoyable.'
Alex's other great enthusiasms in life are singing in a choir, people watching and vintage shopping.
"I attended a workshop with Alex Snellgrove as part of an official Urban Sketching event in Sydney in April this year.
I found Alex to be very welcoming to all participants and she spent time speaking to and encouraging each person during the workshop.
Alex was very professional and well prepared with handouts that summarized her workshop. Alex explained the lesson very clearly -emphasizing the steps we were to follow. This was fantastic as her techniques were new to participants.
I would love to do another workshop with Alex and would encourage others to do so too !"
Sally
A little extra note on food in Le Marche
This region is renowned for some of Italy's most delicious food. Think of food gathered from the wild; mushrooms, game, nuts, field herbs and – the area's greatest culinary treasure – truffles are an important feature in the Marche. And of course, pecorino cheeses, olive oil and wines.
Find out why Jamie Oliver, Heston Blumenthal and Gennaro Contaldo all LOVE this region, these people and indeed this village.
Accommodation
In Mercatello sul Metauro we will be spending our days sketching in Palazzo Donati or outside in the piazza, wandering and wondering in the little alleyways, sipping apertivo in the evening in the Piazza with the locals. We will also take a couple of tours to surrounding villages where will visit artists and that includes a visit to the stunning UNESCO protected Palazzo Ducale in Urbino.
In Florence we have chosen to stay in an exquisite boutique Palazzo in a gorgeous location near the Arno. It is in an ideal central location for our planned activities. Very comfortable and rooms configurations are available in twin, single or double rooms all have ensuite bathrooms and some have kitchens.
See some pictures below of our accommodation in Mercatello.
Invite your friends to come and meet our friends in Italy!
Accommodation
Map
Video
Summary
Booking