One of my favorite recipe's from Anna our cook at Montestigliano for you to try.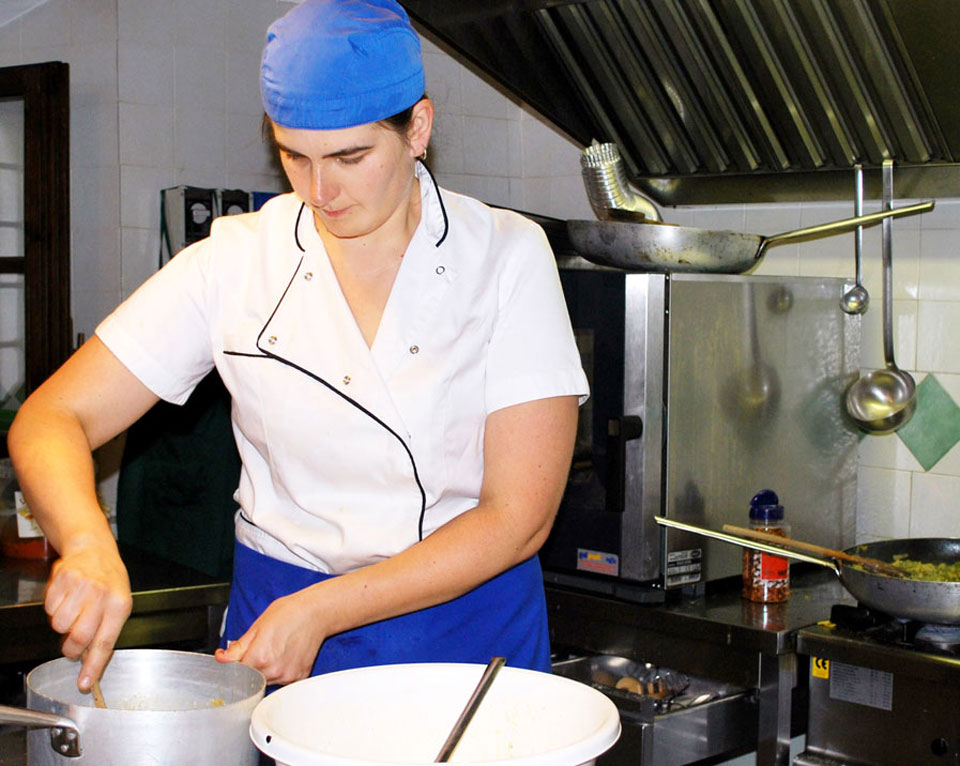 RISOTTO CON RADICCHIO E GORGONZOLA
Ingredients

100g butter
1 onion
1 radicchio
125g gorgonzola
1.5litres of vegetable stock
Olive oil, salt, pepper
250g aborio rice

Preparation
Heat oil and add finely chopped onion and radicchio, saute on a gentle heat.
Add a little stock, salt, pepper, simmer until vegetables are almost a sauce. Blend in the gorgonzola.
Melt butter in pan, add rice and cook 1 minute, add stock gradually and stir until rice is al dente.
Blend through the radicchio sauce.
Add parmesan to serve.
We will be adding more recipes to blog so stay tuned.
Join us for Cooking at the Source for a week of cooking and a hilarious good natured local festa with the Donati family or Singing in Siena this year to meet up with Anna and learn direct from the source.