by:
Jennifer Richardson on
If you are a teacher or workshop provider or have attended a Singabout event in the past and loved it and would you like to reduce the cost of attending an event soon would you like to reduce the cost of attending that next event? Or would you like to get paid for referring people to these events? Of course you would!
We decided that if you have had an amazing time at one of our events in the past and would love to tell others about it you could be rewarded for your efforts. And really what is the better advertisement? An expensive advertising campaign or YOU?

It's this simple: Go to the bottom of an event page and click on the Tell a Friend link (words)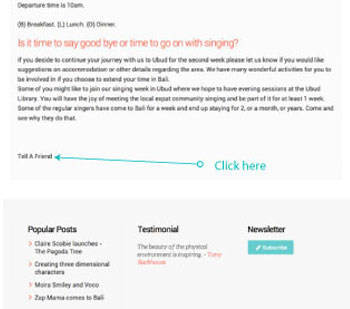 It will take you to a form, you insert your name, and a few friends email addresses who you know would love to the event and say something about why you are sending it.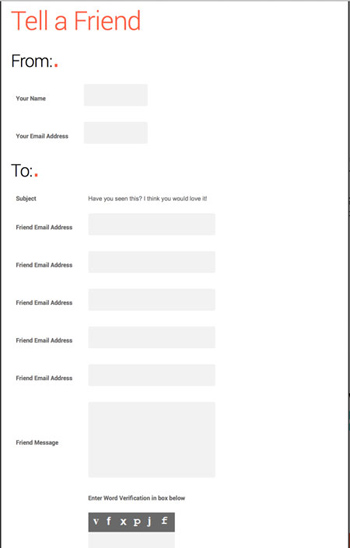 Press submit.

When one of your friends listed on that form attends the event you get rewarded for that effort.

The amount paid would be 5%. So if an event is $AUD3000 that's $AUD150 per person that books, pays and attends the event*.
*Special conditions.

A minimum number of participants is required for an event to go ahead and partners will not be paid if the event is cancelled for this reason or some other unforeseen reason.


Your referrals must be to people who have not attended a Singabout event in the past.