An interview with PYBA and Jan Cornall.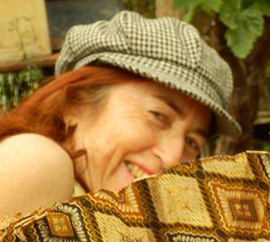 Pitch Your Book Australia (PYBA):
What do you think about the Pitch Your Book competition?
Jan Cornall
(Jan): It's a good way of getting writers to think about presenting their idea in a visual way. Bringing it down to the central question, describing the story arc and identifying the elements that will draw the reader in - these are all useful exercises for writers at any stage of their writing.
(PYBA)
: Through Writer's Journey you come in contact with many writers. What are some tips you can give about generating marketable novel ideas?
Jan
: I think you have to write the story you are really burning to write, then see where it fits in the market. Somehow writing for the market without a level of emotional truth doesn't seem to work, unless you are very clever. It is always good to be aware of the market, to see what's out there, and where the gaps are. When it comes to pitching your book this information is essential. If you can compare your work to a best seller and at the same time show how it is different, it will help the publisher place your work and assess its market potential.
(PYBA
): How does going to a foreign place help with your writing and idea generation?
Jan
: Many of the great writers have done their best writing in exile from their home countries. Travel gives you the perfect distance you need for contemplation, looking back, dreaming - all of which are important for writing.
(PYBA)
: How much should social trends influence your book idea?
Jan:
Again I think you have to write the story you really want to write regardless of social trends. That said, there are lots of new genres and sub genres giving voice to new writers due to social trend. So if you can ride one of these waves and situate your work in the right place at the right time, it could be most helpful.