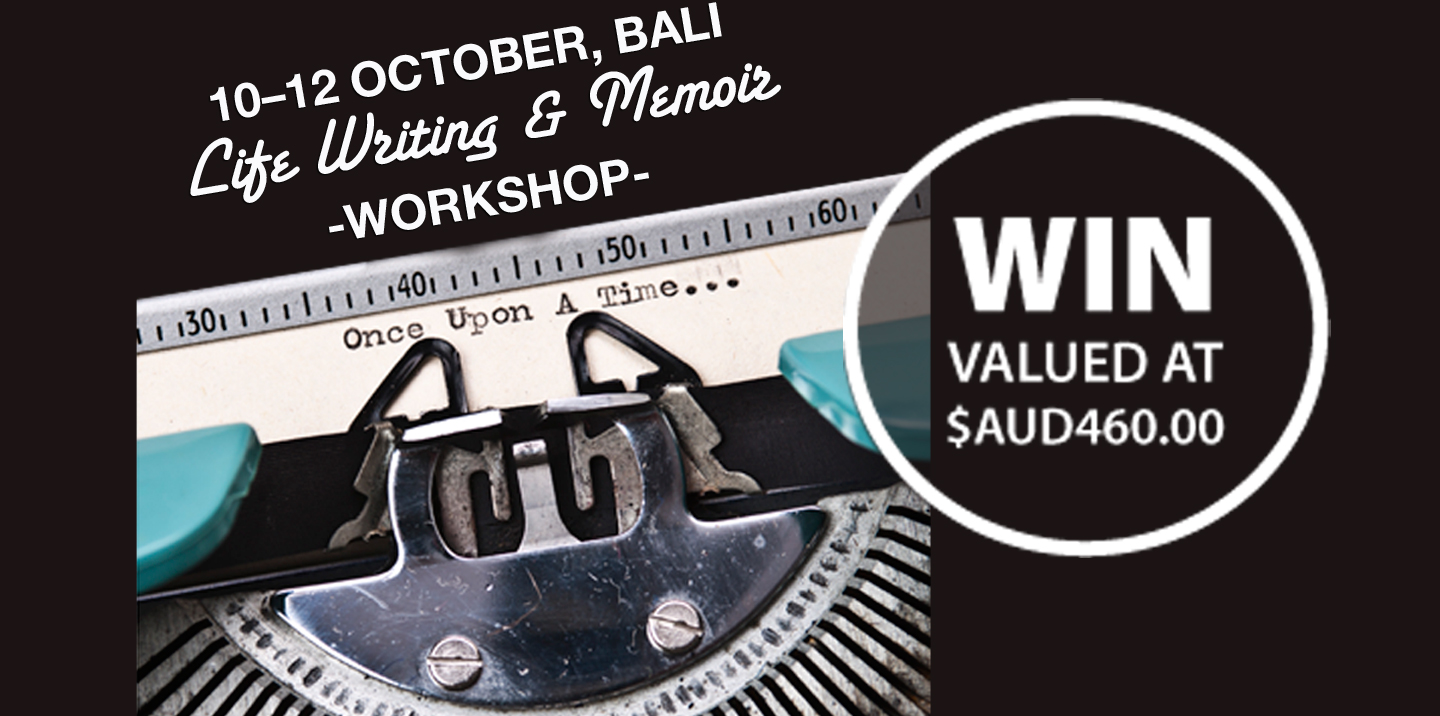 Enter the Facebook Competition to win a free place in Life Writing and Memoir with Shelley Kinigsberg and Paul C Pritchard.
Go to Facebook Competition link> Good luck!
It's valued at $AUD460.00!! and is a great opportunity to be taking your writing to the next level.
Read more about this workshop and the one that immediately follows it on our events section> this is the link.